Jak przeprowadzić jedną Godzinę Kodowania
Join the movement and introduce a group of students to their first hour of computer science with these steps:
1) Watch this how-to video
2) Choose a tutorial for your hour:
We provide a variety of fun, hour-long tutorials for students of all ages, created by a variety of partners.
Student-guided Hour of Code tutorials:
Wymagają od nauczycieli minimalnej ilości czasu na przygotowania
Nie wymagają nadzoru, dzięki czemu uczniowie pracują we własnym tempie i na własnym poziomie przygotowania
Teacher-guided Hour of Code tutorials:
Are lesson plans that require some advance teacher preparation
Are categorized by grade level and by subject area (eg Math, English, etc)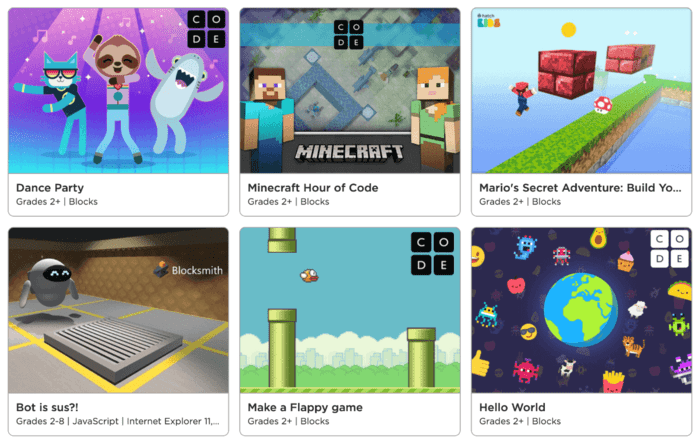 3) Promote your Hour of Code
Promote your Hour of Code with these tools and encourage others to host their own events.
4) Zaplanuj swoje potrzeby technologiczne - komputery są opcjonalne
The best Hour of Code experience includes Internet-connected computers. But you don't need a computer for every child, and you can even do the Hour of Code without a computer at all.
Plan Ahead! Do the following before your event starts:
Test tutorials on student computers or devices. Make sure they work properly on browsers with sound and video.
Provide headphones for your class, or ask students to bring their own, if the tutorial you choose works best with sound.
Nie masz wystarczająco urządzeń? Użyj programowania parami. Gdy uczniowie dobierają się w pary, pomagają sobie nawzajem i mniej potrzebują pomocy nauczyciela. Zobaczą także, że praca z komputerem jest działalnością zespołową i uspołeczniającą.
Jeśli masz zbyt wolne łącze internetowe, to pokazuj filmy przed całą klasą, aby każdy uczeń nie musiał pobierać swojego filmu. Możesz też wypróbować samouczki bez komputera lub offline.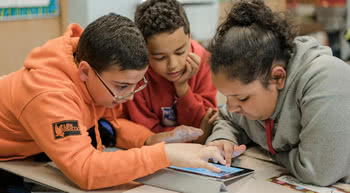 5) Start your Hour of Code off with an inspiring speaker or video
Invite a local volunteer to inspire your students by talking about the breadth of possibilities in computer science. There are thousands of volunteers around the world ready to help with your Hour of Code. Use this map to find local volunteers who can visit your classroom or join a video chat with your students.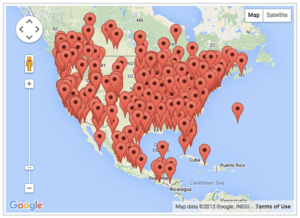 Pokaż inspirujący film:
It's okay if both you and your students are brand new to computer science. Here are some ideas to introduce your Hour of Code activity:
Explain ways that technology impacts our lives, with examples both boys and girls will care about (Talk about saving lives, helping people, connecting people, etc.).
As a class, list things that use code in everyday life.
Zobacz porady dotyczące zainteresowania dziewcząt informatyką tutaj.
Need more guidance? Download this template lesson plan.
Jeśli potrzebujesz więcej pomysłów dydaktycznych, sprawdź najlepsze praktyki od doświadczonych pedagogów.
6) Programuj!
Direct students to the activity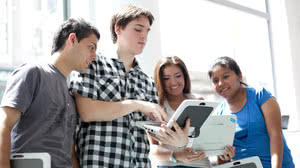 When your students come across difficulties it's okay to respond:
"Nie wiem. Sprawdźmy to razem."
"Technologia nie zawsze działa na sposób, w jaki chcemy."
"Nauka programowania jest jak nauka nowego języka; nie od razu władasz nim biegle."
What to do if a student finishes early?
Students can see all tutorials and try another Hour of Code activity at hourofcode.com/learn
Albo poproś uczniów którzy skończyli wcześniej, żeby pomogli kolegom, którym idzie nieco wolniej.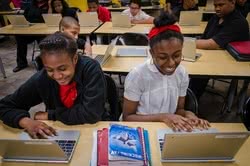 7) Świętuj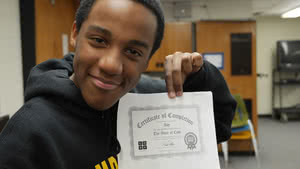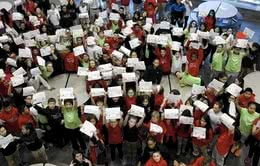 Inne zasoby Godziny Kodowania dla nauczycieli:
Co będzie się działo po Godzinie Kodowania?
The Hour of Code is just the first step on a journey to learn more about how technology works and how to create software applications. To continue this journey:
Encourage students to continue to learn online.
Attend a 1-day, in-person workshop to receive instruction from an experienced computer science facilitator. (US educators only)