Kako poučavati Sat Kodiranja
Join the movement and introduce a group of students to their first hour of computer science with these steps:
1) Watch this how-to video
2) Choose a tutorial for your hour:
We provide a variety of fun, hour-long tutorials for students of all ages, created by a variety of partners.
Student-guided Hour of Code tutorials:
Zahtijevaju minimalno vrijeme pripreme učitelja
Prigodni su za samostalno učenje - dozvoljavajući učenicima da rade vlastitim tempom i na svojoj razini
Teacher-guided Hour of Code tutorials:
Are lesson plans that require some advance teacher preparation
Are categorized by grade level and by subject area (eg Math, English, etc)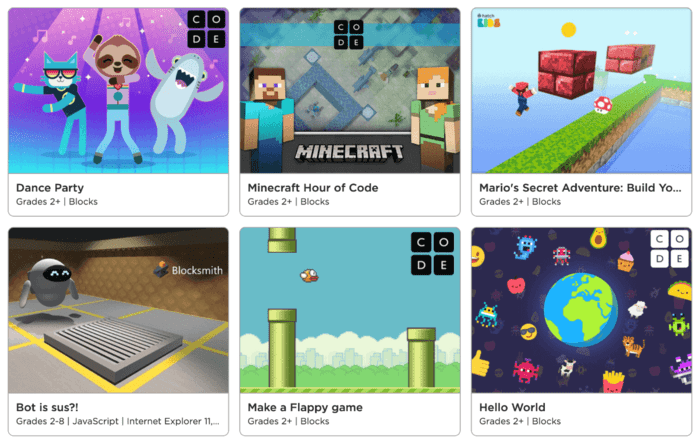 3) Promote your Hour of Code
Promote your Hour of Code with these tools and encourage others to host their own events.
4) Plan your technology needs - computers are optional
The best Hour of Code experience includes Internet-connected computers. But you don't need a computer for every child, and you can even do the Hour of Code without a computer at all.
Plan Ahead! Do the following before your event starts:
Test tutorials on student computers or devices. Make sure they work properly on browsers with sound and video.
Provide headphones for your class, or ask students to bring their own, if the tutorial you choose works best with sound.
Don't have enough devices? Use pair programming. Kada učenici rade sa suradnikom, oni pomažu jedan drugome i manje se oslanjaju na učitelja. Tako će uvidjeti da je informatika druževna i dobra za suradnju.
Niska propusnost? Planirajte prikaz video zapisa u prednjem dijelu učionice, tako da svaki učenik ne mora preuzimati vlastitu kopiju video zapisa. Možete isprobati i vodiče koji ne zahtijevaju upotrebu računala i/ili interneta.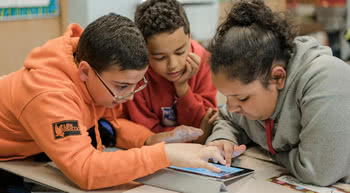 5) Start your Hour of Code off with an inspiring speaker or video
Invite a local volunteer to inspire your students by talking about the breadth of possibilities in computer science. There are thousands of volunteers around the world ready to help with your Hour of Code. Use this map to find local volunteers who can visit your classroom or join a video chat with your students.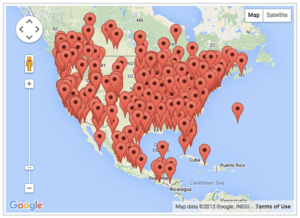 Show an inspirational video:
It's okay if both you and your students are brand new to computer science. Here are some ideas to introduce your Hour of Code activity:
Explain ways that technology impacts our lives, with examples both boys and girls will care about (Talk about saving lives, helping people, connecting people, etc.).
As a class, list things that use code in everyday life.
See tips for getting girls interested in computer science here.
Need more guidance? Download this template lesson plan.
Want more teaching ideas? Check out best practices from experienced educators.
6) Code!
Direct students to the activity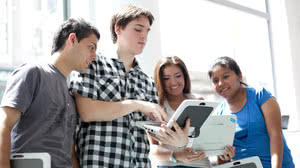 When your students come across difficulties it's okay to respond:
"I don't know. Let's figure this out together."
"Technology doesn't always work out the way we want."
"Learning to program is like learning a new language; you won't be fluent right away."
What to do if a student finishes early?
Students can see all tutorials and try another Hour of Code activity at hourofcode.com/learn
Ili zamolite učenike koji završe ranije da pomognu svojim kolegama koji imaju poteškoća s aktivnostima.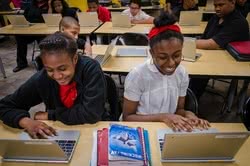 7) Celebrate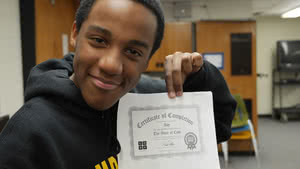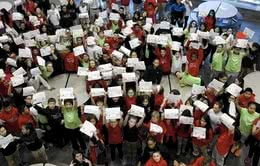 Other Hour of Code resources for educators:
Što poslije Sata Kodiranja?
The Hour of Code is just the first step on a journey to learn more about how technology works and how to create software applications. To continue this journey:
Encourage students to continue to learn online.
Attend a 1-day, in-person workshop to receive instruction from an experienced computer science facilitator. (US educators only)