Com ensenyar una Hora del Codi
Join the movement and introduce a group of students to their first hour of computer science with these steps:
1) Visualitza aquest vídeo
2) Choose a tutorial for your hour:
We provide a variety of fun, hour-long tutorials for students of all ages, created by a variety of partners.
Student-guided Hour of Code tutorials:
Requereixen un mínim temps de preparació per als professors
Són autoguiades - permetent que els alumnes treballin al seu propi ritme i nivell d'habilitat
Teacher-guided Hour of Code tutorials:
Are lesson plans that require some advance teacher preparation
Are categorized by grade level and by subject area (eg Math, English, etc)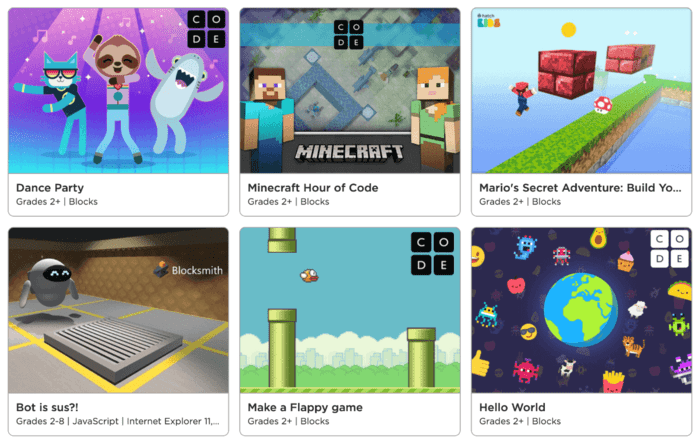 3) Promocioni la seva hora de codi
Promote your Hour of Code with these tools and encourage others to host their own events.
4) Planifiqui quin material necessita. Els ordinadors són opcionals
The best Hour of Code experience includes Internet-connected computers. But you don't need a computer for every child, and you can even do the Hour of Code without a computer at all.
Plan Ahead! Do the following before your event starts:
Test tutorials on student computers or devices. Make sure they work properly on browsers with sound and video.
Provide headphones for your class, or ask students to bring their own, if the tutorial you choose works best with sound.
Don't have enough devices? Use pair programming. Quan els estudiants s'associen, s'ajuden mútuament i consulten menys al professor. Ells veuen també que la informàtica és social i col·laborativa.
Tens poc ampla de banda? Plantejat mostrar els vídeos a la pantalla de classe, evitaràs que cada estudiant se'ls descarregui. O prova els tutorials sense connexió / offline.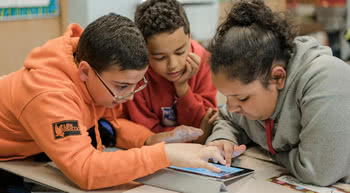 5) Start your Hour of Code off with an inspiring speaker or video
Invite a local volunteer to inspire your students by talking about the breadth of possibilities in computer science. There are thousands of volunteers around the world ready to help with your Hour of Code. Use this map to find local volunteers who can visit your classroom or join a video chat with your students.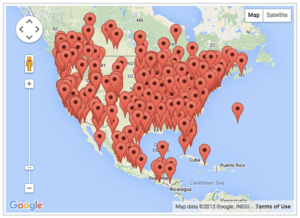 Show an inspirational video:
It's okay if both you and your students are brand new to computer science. Here are some ideas to introduce your Hour of Code activity:
Explain ways that technology impacts our lives, with examples both boys and girls will care about (Talk about saving lives, helping people, connecting people, etc.).
As a class, list things that use code in everyday life.
Vegi alguns consells per aconseguir que les nenes s'interessin més per la informàtica aquí.
Need more guidance? Download this template lesson plan.
Want more teaching ideas? Check out best practices from experienced educators.
6) A programar!
Direct students to the activity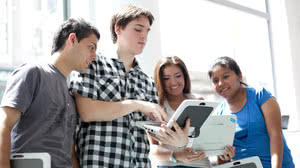 When your students come across difficulties it's okay to respond:
"No ho sé. Esbrinem-ho junts."
"La tecnologia no sempre funciona com volem."
Aprendre a programar és com aprendre una nova llengua; no se n'aprèn de seguida!
What to do if a student finishes early?
Students can see all tutorials and try another Hour of Code activity at hourofcode.com/learn
O bé, demaneu als estudiants que acaben aviat que ajudin els companys que estan tenint problemes amb l'activitat.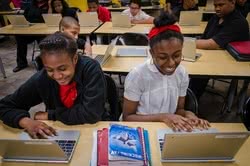 7) Celebri-ho!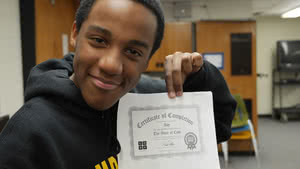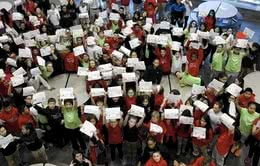 Altres recursos d'hores de codi per a educadors:
Què ve després de l'Hora del Codi?
The Hour of Code is just the first step on a journey to learn more about how technology works and how to create software applications. To continue this journey:
Encourage students to continue to learn online.
Attend a 1-day, in-person workshop to receive instruction from an experienced computer science facilitator. (US educators only)