How to plan your Hour of Code
Junte-se ao movimento e apresente para um grupo de estudantes a sua primeira hora de informática com estas etapas. É fácil executar a Hora do Código - mesmo para principiantes! If you'd like an extra set of hands to help out, you can find a local volunteer to help run an Hour of Code in your class.
---
1. Veja esse guia prático em vídeo
2. Explore Activities and Tutorials
We provide a variety of fun, student-guided tutorials for all age groups and experience levels. It's popular for students to try self-led tutorials, though many activities include lesson plans for teachers to guide discussion or extend the activity as well.
Explore the activities and decide ahead of time if you want to choose a single tutorial for all of your students, or let each child pick their own.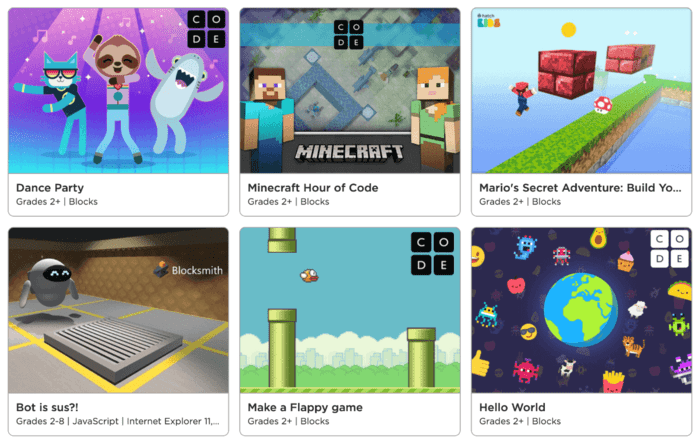 3. Create your Plan for the Day
Think about your technology needs - computers are optional!
A melhor experiência da Hora do Código inclui computadores conectados à Internet. But you don't need a computer for every child, and you can even do the Hour of Code without a computer at all! For unplugged activities, simply filter the Classroom Technology section to show options for "No computers or devices".
Certifique-se de testar os tutoriais nos computadores ou dispositivos dos alunos, para garantir que eles funcionem corretamente nos navegadores com som e vídeo. Have low bandwidth? Plan to show videos at the front of the class, so each student isn't downloading their own videos. Or try the offline tutorials.
Forneça fones de ouvido para sua turma, ou peça aos alunos que tragam seus próprios fones, se o tutorial escolhido funcionar melhor com som.
Don't have enough devices? Use pair programming. Quando os alunos trabalham em equipe, eles ajudam uns aos outros e dependem menos do professor. Eles também verão que a ciência da computação é uma atividade social e colaborativa.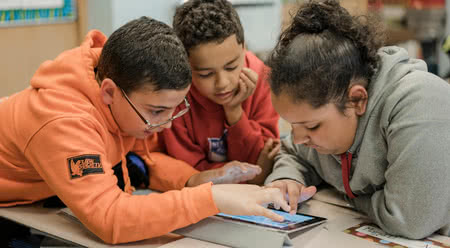 Pick a day and time
People around the world join in the Hour of Code celebration during CS Education Week (December 9-13) when the latest tutorials and activities are released. But you can do an Hour of Code any day of the year!
4. Promote your Hour of Code
Now that you've planned your event, it's time to start promoting it!
Tell your School and Community
Promote the Hour of Code to other teachers who may want to join in on the fun! This is also a great opportunity to reach out to your school's PTSA or share in parent newsletters, letting them know their children may come home wanting to try more activities and tutorials!
Let Volunteers Know by Registering Your Event
When you sign-up your Hour of Code event, you'll receive helpful email communications with news and tips for hosting a successful Hour of Code. It's also how you can let local volunteers know your school is participating. Volunteers are a great resource and can come speak to your class about computer science or simply help your students with Hour of Code activities.
Get your Students Excited
Lead up to the event by sharing inspirational videos highlighting diverse people and creative ways that computer science can be used. Or order inspirational posters for your classroom! Students are more excited to participate in a subject when they see people who look like them encouraging it.
Learn more about posters, videos, stickers and other ways to promote your event to your community.
5. Start your Hour of Code Strong
Once your Hour of Code celebration has arrived, make sure you start your event strong with some of these tools and tips.
Invite a local volunteer to inspire your students by talking about the breadth of possibilities in computer science. There are thousands of volunteers around the world ready to help with your Hour of Code through either a classroom visit or video chat with your students!
Mostre um vídeo inspirador:
O vídeo de lançamento original do Code.org, com a participação de Bill Gates, Mark Zuckerberg e a estrela da NBA - Chris Brosh. (Existem versões de 1 minuto, 5 minutos e 9 minutos disponíveis)
It's okay if both you and your students are brand new to computer science. Here are some ideas to introduce your Hour of Code activity:
Explique de que forma a tecnologia afeta nossas vidas, usando exemplos que sensibilizem tanto meninos como meninas (fale sobre salvar vidas, ajudar as pessoas, conectá-las, etc.).
Em uma atividade com a turma toda, monte uma lista com as coisas que usam a programação na vida cotidiana.
See tips for getting girls interested in computer science here.
6. Get Coding!
Direct students to the activity
When your students come across difficulties it's okay to respond:
"Eu não sei. Vamos descobrir juntos".
"A tecnologia nem sempre funciona da maneira que queremos".
"Aprender programação é como aprender uma nova língua, você não vai se tornar fluente imediatamente".
What if a student finishes early?
Students can see all tutorials and try another Hour of Code activity.
Ou, peça aos alunos que terminarem mais cedo para que ajudem os colegas que estão tendo problemas com a atividade.
7. Celebrate your Students' Success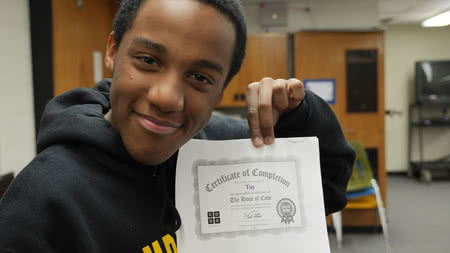 ---
Outros recursos da Hora do Código para educadores:
O que vem depois da Hora do Código?
Computer science doesn't have to end with the Hour of Code! Our curriculum is web-based and free to use, forever. Learn how to bring CS to your school and students.