Amy Baldwin
Teacher
Amy has been teaching at Oakbrook Middle in Ladson, South Caroline for sixteen years. She graduated from Charleston Southern University in 2000 as an Elementary Education major with an emphasis in mathematics and computer science. She taught 7th grade math and science before moving into her role as the Gateway to Technology/STEM teacher in 2013. Amy is National Board certified in Early Adolescent Mathematics and renewed her certification in 2015. She was named Dorchester District 2 Teacher of of the Year in 2011 and has served on numerous curriculum teams. In Spring 2015, she helped start the Girls in Tech program to encourage girls to explore computer science. She is also a coach for First Lego League and VEX robotics teams at her school.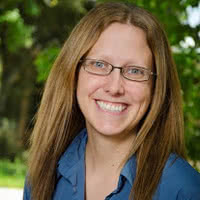 Colleen Lewis
Harvey Mudd
Colleen Lewis is an assistant professor of computer science at Harvey Mudd College and specializes in computer science education. Lewis curates CSTeachingTips.org, a NSF-sponsored project with tips for teaching CS. CSTeachingTips.org offers tips for teachers introducing CS for the first time (csteachingtips.org/Tips-for-introducing-computing) and tips for teachers to give to volunteers who come to their classroom (csteachingtips.org/Tips-for-classroom-volunteers).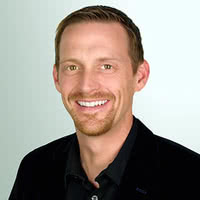 Grant Hosford
CodeSpark
Grant is the CEO and co-founder of codeSpark, a venture backed edtech company turning programming into play for young kids around the world. codeSpark's award-winning games codeSpark Academy and The Foos have been played by millions of kids in 172 countries. Grant lives near Pasadena with his author wife, 3 kid coders and a goofy pug named Fletcher.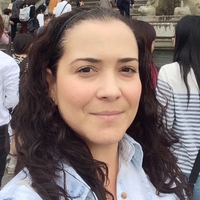 Jannie Fernandez
NCWIT
Jannie works at NCWIT as the K-12 Alliance Manager and TECHNOLOchicas Program Manager. She obtained her BS in Special Education with a focus on learning disabilities. Prior to joining NCWIT, she taught various science subjects, including Biology and Physics, and also served as Special Education Department Head for a public high school in Miami for 10 years.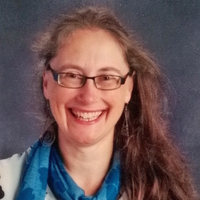 Kyra Ginalski
Teacher
Kyra Ginalski works as a library media specialist at a small-town Vermont elementary school. Prior to her thirteen years at Bristol Elementary School, she worked as a librarian with middle and high school students at the Wheeler School in Providence, RI, and the Dana Hall School in Wellesley, MA. Whether working with a five-year old in Vermont or a boarding school senior preparing for college, she is passionate about engaging her students in how things work and how media is created. She received a B.A. in Studio Art from Bates College and a Masters of Library Science from Simmons Graduate School of Library and Information Science.
LeighAnn Pickens
Teacher
Leigh Ann Pickens is a Library Media Specialist working in a K-8 school in Illinois.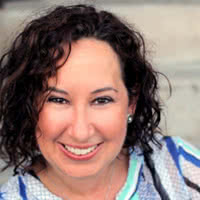 Leslie Aaronson
NCWIT
Leslie Aaronson is the Strategic Director of K12 Initiatives with NCWIT (National Center for Women and Information Technology). She is also a Strategic Consultant for LA Promise Fund and their Girls Build LA Challenge. She was awarded Teacher of the Year by LAUSD for her work as the Lead Teacher and Coordinator of Foshay Learning Center's Technology Academy.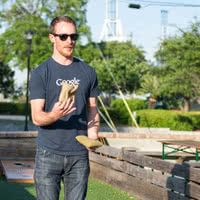 Matthew Dawson
Google
Matt works on computer science education programs at Google. Previously, he was a fourth and fifth grade teacher.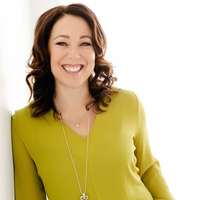 Natasha Chornesky
Microsoft
Before coming to Microsoft, Natasha spent 13 years in the classroom and as an administrator in independent and public charter schools. Currently, in her role as Business Program Manager in Microsoft's Learning Experiences, she works on global academic curriculum strategy. Natasha holds a B.A. from University of Massachusetts, an M.A. from University of New Mexico, an Ed.M. from Harvard University and a certificate of completion from Harvard's CS50 Introduction to Computer Science.
SallyAnn WIlliams
Australia
Sally-Ann Williams is the Engineering Community and Outreach Manager in Google's Sydney offices responsible for Google's relationships with startups and universities across Australia & New Zealand. She oversees Google's efforts in entrepreneurship and startup engagement, CS and STEM outreach and research collaborations with computer science, engineering, and related departments.
Vanessa Jones
Austin ISD Technology Design Coach
Vanessa Jones is a Code.org Texas Facilitator and works as an Instructional Technology Design Coach for the Austin Independent School District in Austin, Texas. Vanessa is one of the lead writers for the K12 Computer Science Curriculum Frameworks concept and practices document (k12cs.org). She is also a moderator for the Intel Education Engage Community and a National PBS Teacherline Facilitator as well as an Educational Ambassador for the Discovery Education, BrainPoP and Edmodo communities
Jane Prey
ACM
Jane is a retired computer scientist who has spent her career in acadmeia [University of Virginia}, industry [Microsoft Research] and government [2 2-yr sabbaticals at NSF].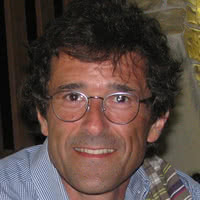 Enrico Nardelli
Italy
Full professor of Informatics in the University of Roma "Tor Vergata", coordinator of the national project "Programma il Futuro" http://programmailfuturo.it, for the introduction of basic concepts of informatics as a scientific subject in Italian schools, with emphasis on primary schools and on computational thinking. Member of the Executive Board of CINI, the Italian national inter-university Consortium for Informatics. Member of the "Committee on European Computing Education" a joint effort between Informatics Europe and ACM Europe.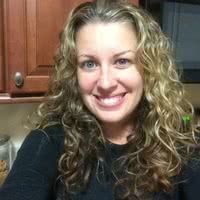 Angela de Guzman
MD State Dept of Education
Angela de Guzman is currently a Professional Learning Specialist at the Maryland Department of Education. Through this work she is able to provide and leadership across Maryland in professional learning for educators and school leaders. Angela formerly served as a technology integration and elementary classroom teacher in Baltimore County Public Schools.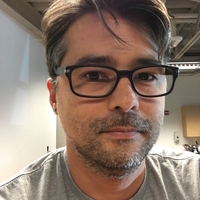 Ben Chun
Teacher
Ben is a product leader whose background includes 5 years as a software engineer and 7 years as a public high school teacher. He curates the short stories atilearnedtoprogram.com and developed the free cartoons at ctillustrated.com. He is also a facilitator for Code.org's Computer Science Foundations and AP Computer Science Principles.